Restaurant / Cafe Clients:
We understand that preparing coffee well can be rather daunting, especially if it is not your venture's primary focus.We enjoy working with various clients with diverse desires and needs, specifically assisting with:
Sourcing and supplying appropriate coffees
Developing a coherent coffee menu
Providing advice on equipment selection and maintenance, as well as cafe work-flow design
Comprehensive staff training: relevant theory, technical, sensory and customer interaction
Below is a basic outline of our process of engagement and 'on-boarding' with new customers: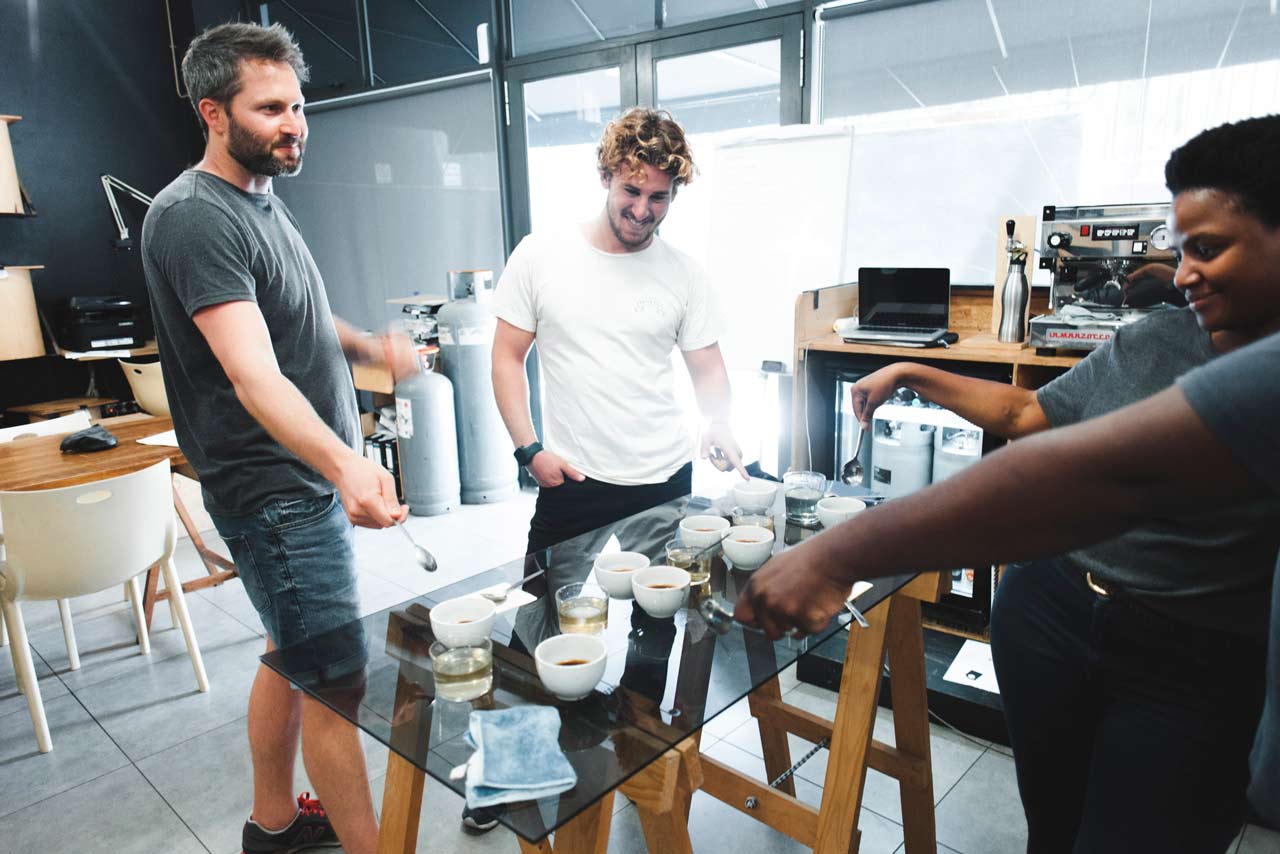 INITIAL AUDITING
Through discussions with management and barista staff, as well as a site visit, we develop a clear picture of what constitutes the incumbent coffee setup (if any), and what the client wants to achieve. We then present our recommendations for the new coffee programme.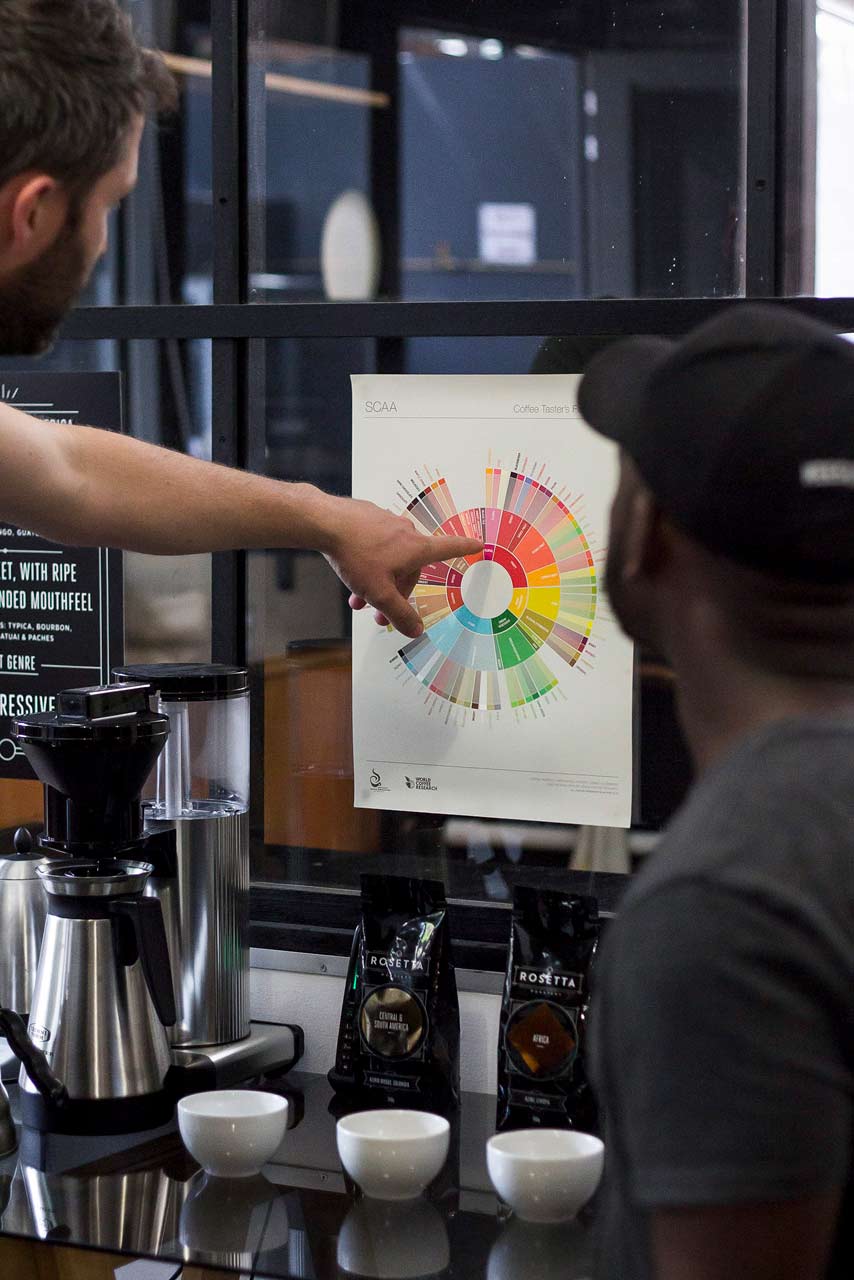 TRAINING FOUNDATIONS
This will represent an important part of our recommendations. Our barista training has four main areas of focus - basic coffee theory, technical proficiency, sensory development and customer engagement.
We believe it is vital for ownership / management to attend the relevant portions of these discussions.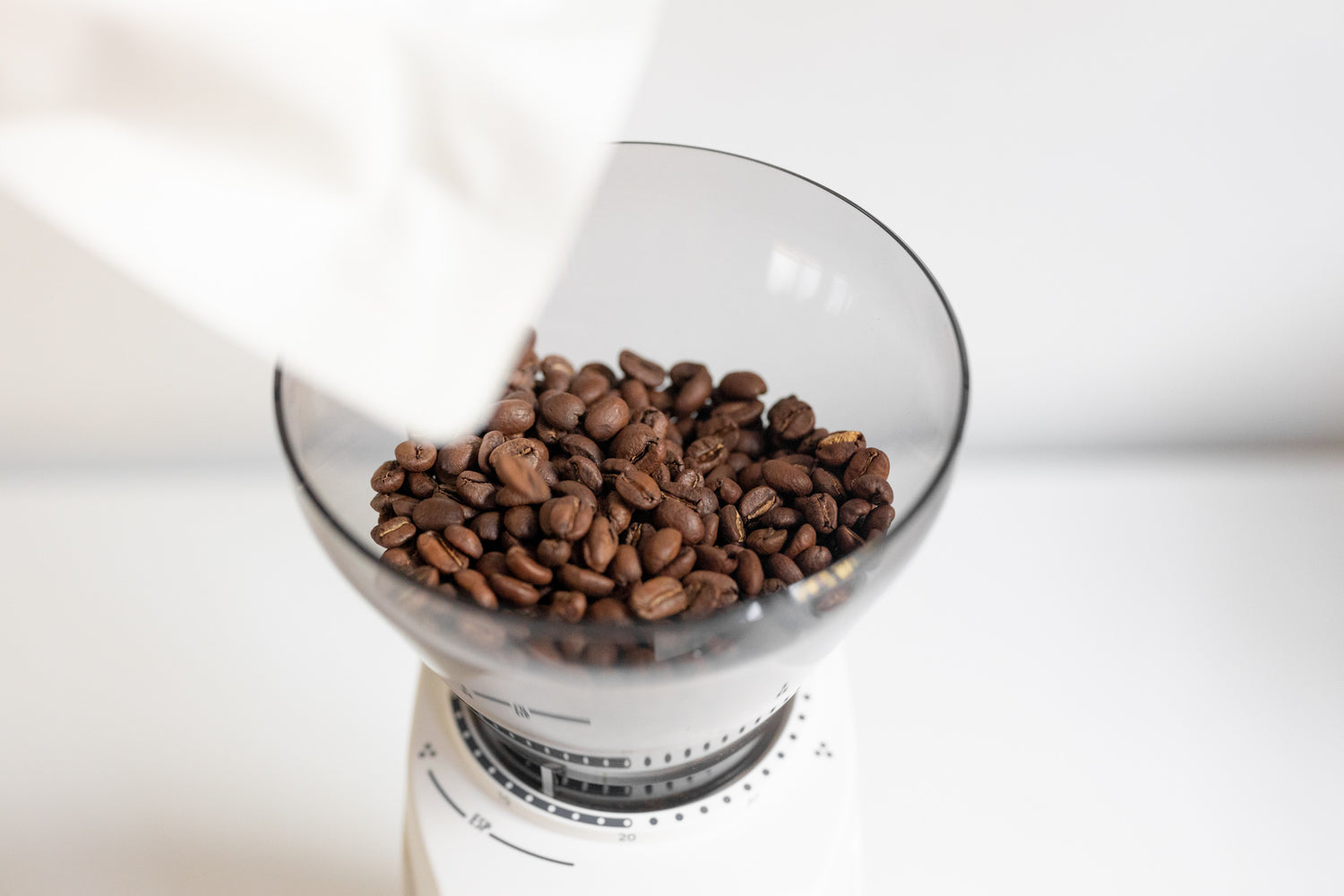 SESSION 1
Here we cover foundational topics - understanding coffee, discovering specialty coffee, Rosetta Roastery's approach, and how we desire to partner with the client's team to reach new levels of coffee serving excellence.
The session will include coffee tastings and Q&As, and a basic assessment of current barista staff knowledge.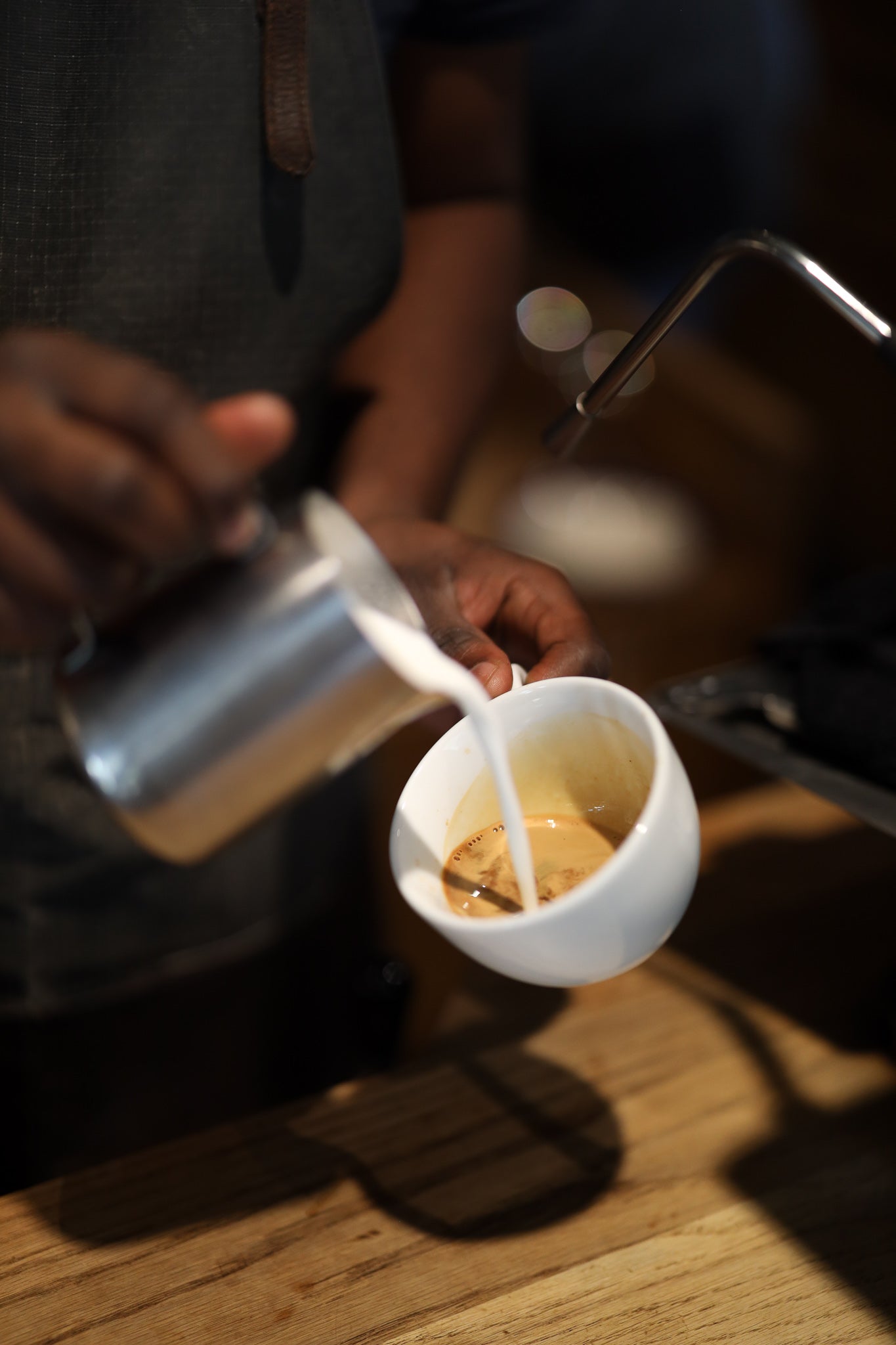 SESSION 2
We focus in detail on espresso and espresso-based coffee beverages: we cover some theory on extraction, beverage production techniques, sensory assessments, machine maintenance. Baristas spend time preparing and critiquing beverages.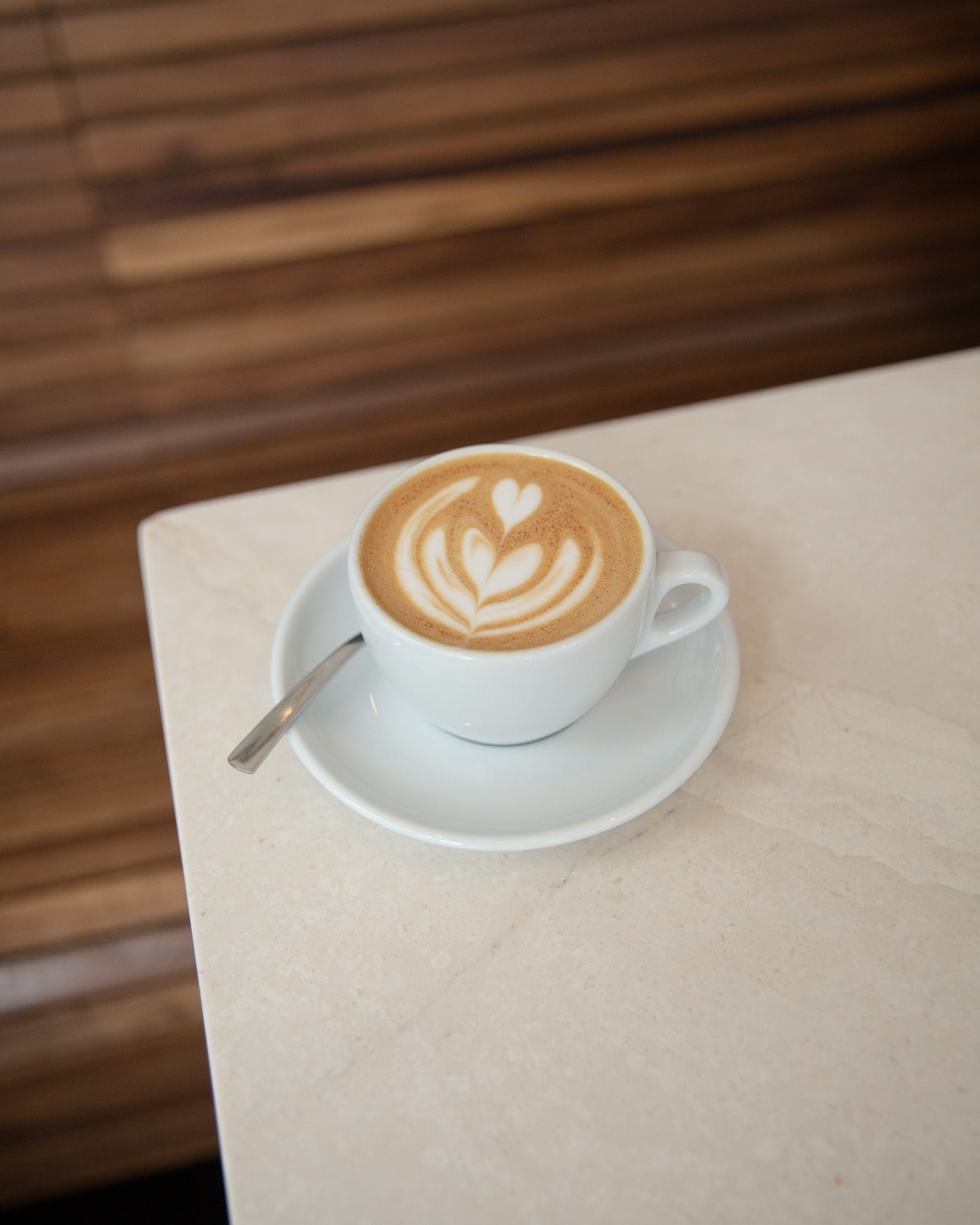 SESSSION 3
Depending on progress made in previous sessions, number 3 may take place at the Roastery or on site at client's location.
In-situ beverage production and work-flow training, equipment calibration, Q&A and assessments will generally take place here.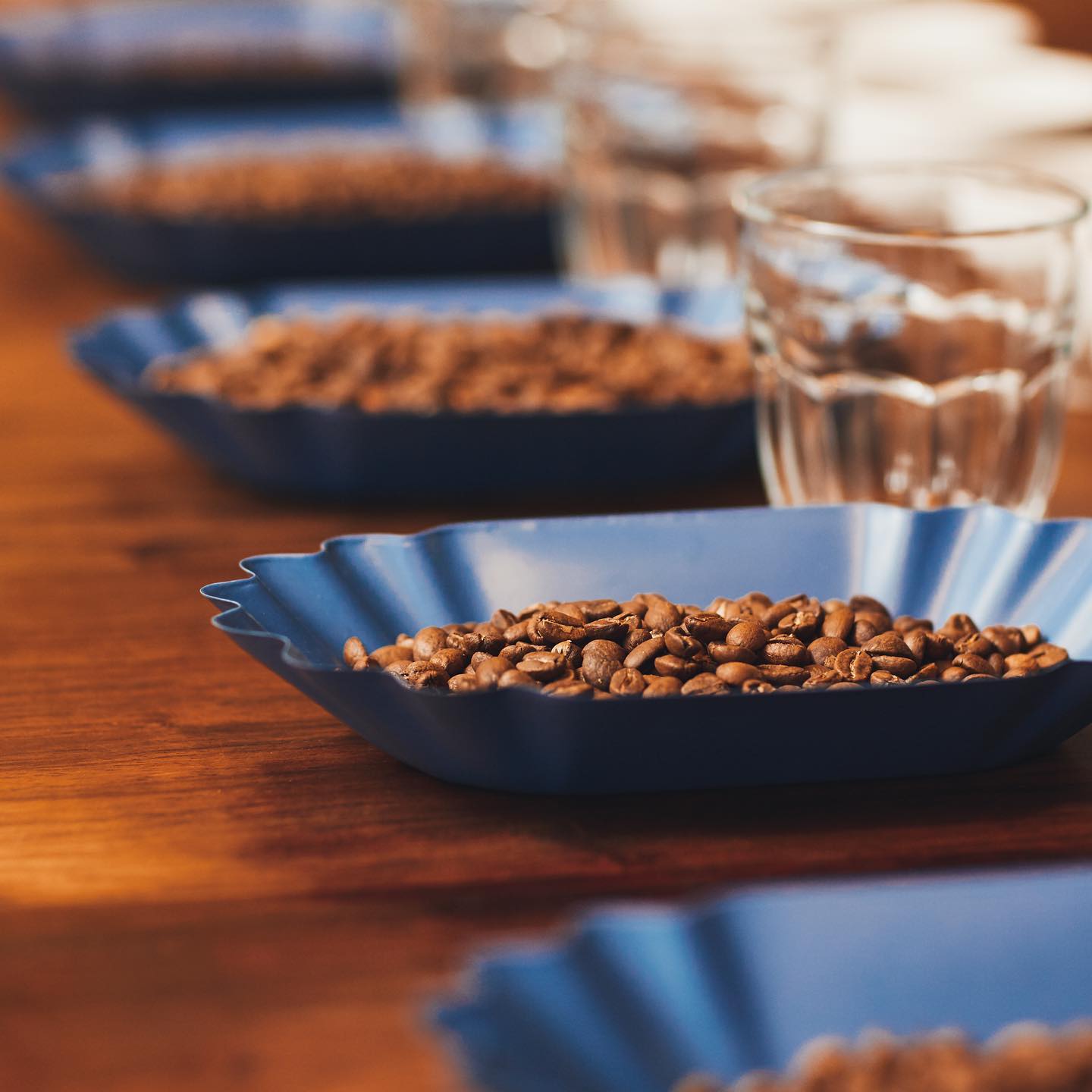 Continual learning and quality control
We firmly believe in the importance of transferring knowledge to our customers, so that - as an enterprise - they gain specialty coffee production expertise and that this knowhow is retained, even as staff members come and go.
By clearly communicating assessment metrics to management, they're enabled to monitor and appraise their staff's performance, as well as kick-start the learning curve of new employees. 
We are aware that many skills are developed slowly over time, and as such we host weekly coffee 'cuppings' at the Roastery that clients and baristas are encouraged to attend. We've found these to be supremely beneficial times where palates can develop, correct lexicon learnt, confidence gained. 
Please contact us so we can come up with a solution for you.
Get in touch
Wholesale for Offices
We deliver freshly roasted coffee to businesses around the country twice a week.
We'd love to help take your coffee experience forward - whether you're an office of a handful of people with no current setup, or a burgeoning tech-hub with hundreds of quasi drip-fed coffee addicts on staff. 
For hassle-free regular deliveries, or even coffee and equipment bundles, head over to our subscriptions page.We can also arrange Roastery tours and tasting events. 
Please contact us so we can create a solution for you.