Rounded texture, strawberry jam, whisky complexity
Regular price
Sale price
R 210.00
Unit price
per
Sale
Sold out
Roast Style: Progressive

These tend to be lighter bodied coffees, that forefront flavour nuances inherent to the specific bean. These coffees tend to have natural sweetness and distinctive aromatic properties.

As a general guide, they'll be great brewed using any filter method. We'd recommend trying them black.
Roaster's Notes

Balance is the cornerstone of success when roasting coffee that has undergone an extended fermentation. Vibrant and unconventional, we strive to showcase these more unusual flavour characteristics while upholding a harmonious interplay of acidity and sweetness.

With the stealthy advance of first crack, we pull back on the gas and take great care managing the radiant heat of the roaster during development to preserve the bold aromatics and all the layered fruit complexities this coffee has to offer.

Brew Guides

Click the link below to download a free brew guide with simple recipes to get the most out of your at-home brews.
Shipping info

Delivery Price

> Door to door courier: (R65 - R95, or free on spend of+R650)

> Collection: Free. (Orders can be collected at our Bree St Cafe.)

When will I get my order?

Collections:

Your order will be ready to collect on the first Tuesday or Friday that follows your order, at 13:00. We will send you an email confirmation when your order is ready for collection.

Courier:

We try to dispatch non Cape Town orders as soon as we can, and no later than the Tuesday or Friday that follows your order. Couriers take 1-3 days to deliver your package depending on your location.

We deliver around the Cape Town area every Tuesday and Friday.

We will email you confirmation of when your order is on it's way! 
View full details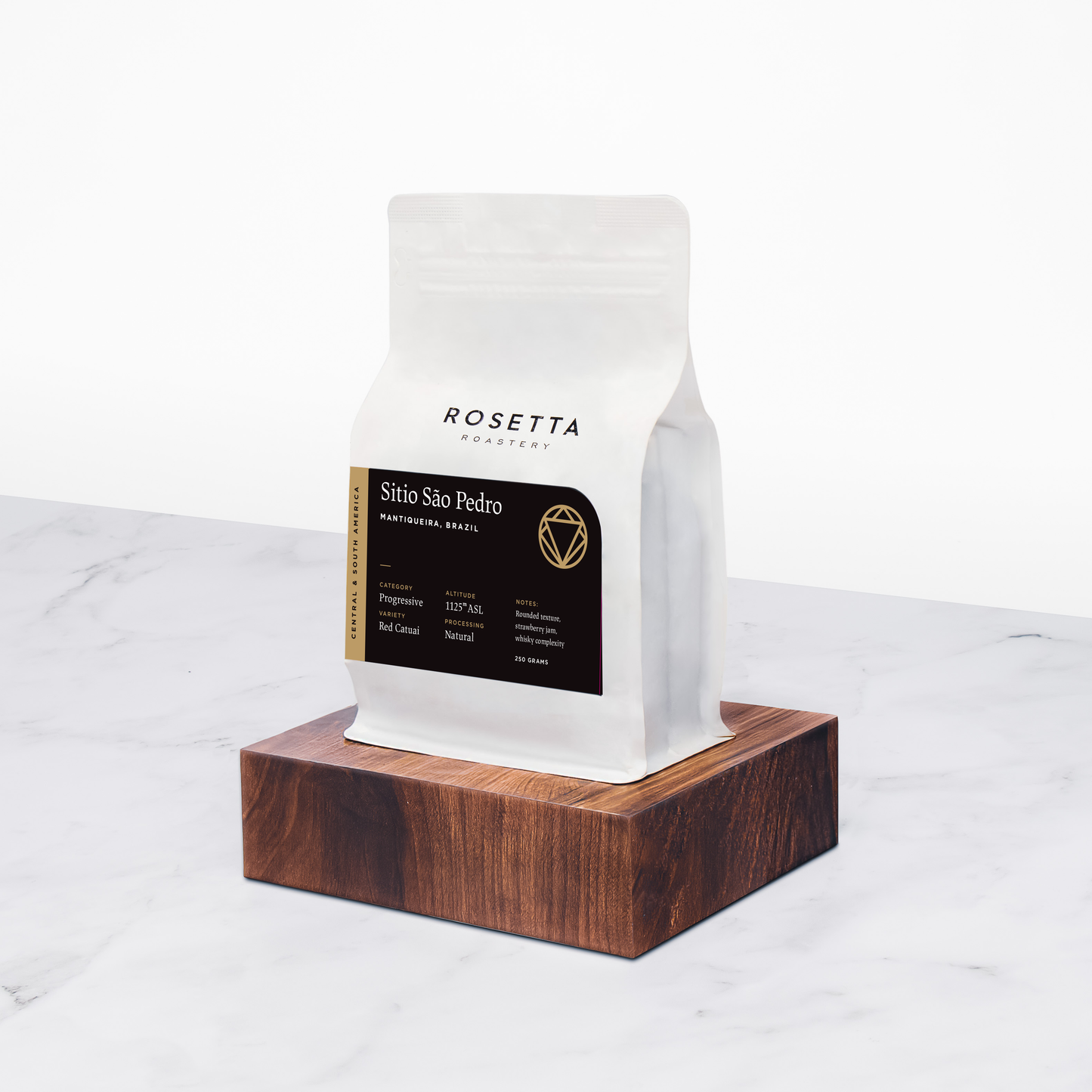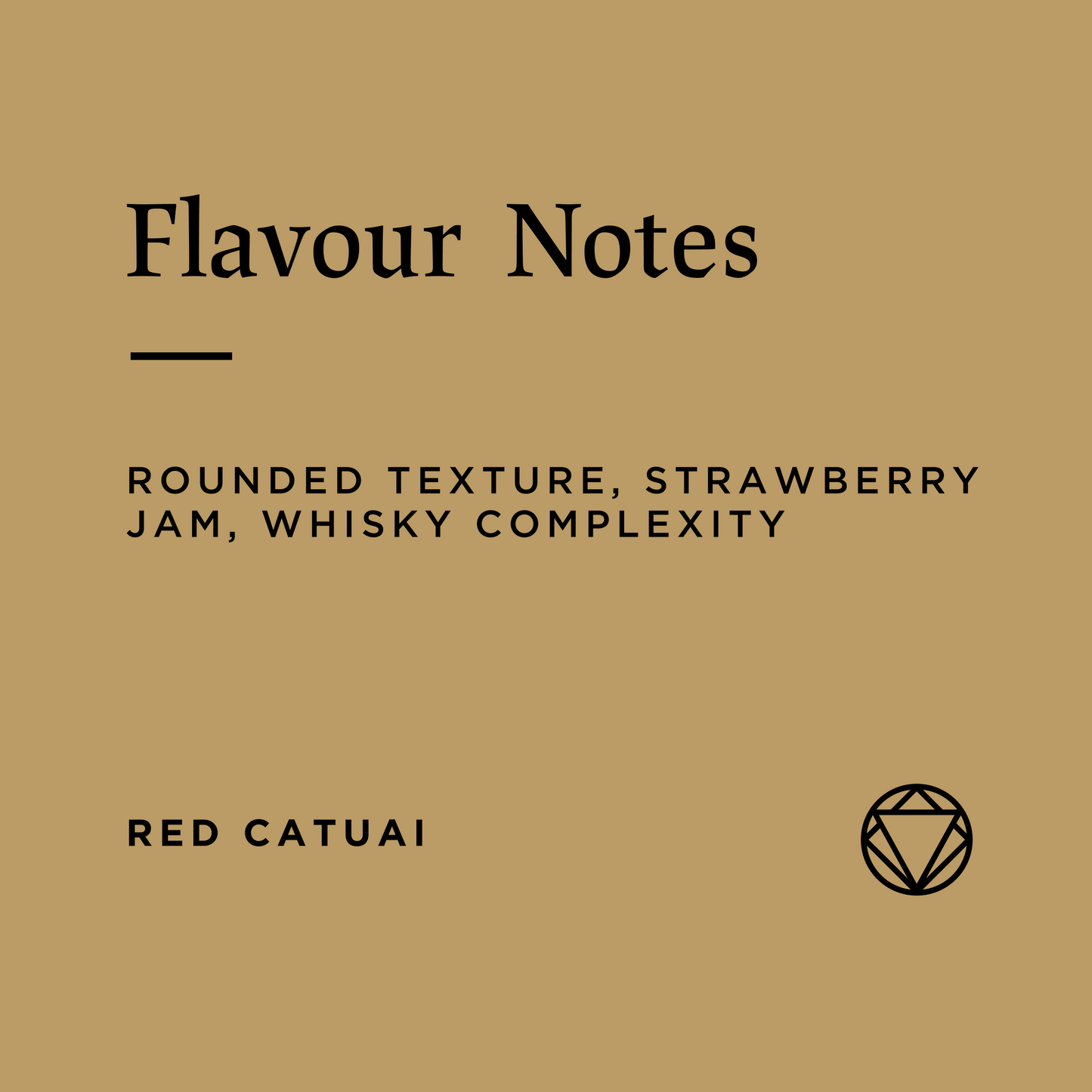 COFFEE ORIGIN INFO
Over the past few years, Sitio Vargem Grande has delighted us with some exceptional coffee gems. This year, we're thrilled to introduce a lot from their sister farm, Sitio Sao Pedro, where Lourdes Fatima, family matriarch, takes the lead. Her son, Thiago, works with her to bring his expertise in genetics, coffee processing, and other key aspects of specialty coffee. Working alongside him are his brother Carlos and his wife Rosiemere of Sitio Vargem Grande, all of them dedicated to perfecting and distinguishing their alternative coffee processes. The family's deep love for their work fuels their continuous exploration.

With notes of cacao nib and jammy strawberry, this single-variety Red Catuai lot promises a new flavour experience with each different brewing method you decide to try!

Altitude: 1125m ASL
Processing: Extended Fermentation Natural
Variety: Red Catuai
Harvest: 2022
Region: Mantiqueira, Brazil
Producer: Lourdes de Fatima de Souza of Sítio São Pedro

RECOMMENDED BREWING EQUIPMENT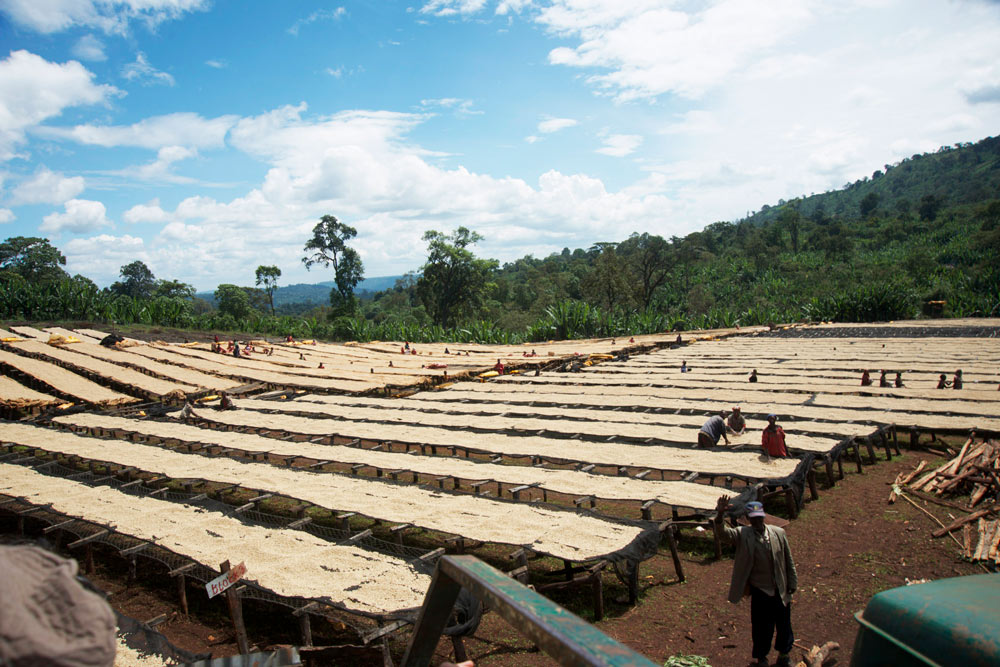 SOURCING PHILOSOPHY
For the last ten years we've had the privilege of sourcing, roasting and showcasing many superb and distinctive coffees.
There's so much exciting variety in coffee that we feel like we'd be selfish not to share it with our growing family of coffee lovers.
Learn How We Source