Balance, molasses and honey sweetness, notes of current
Regular price
Sale price
R 210.00
Unit price
per
Sale
Sold out
Roast Style: Classic

These will be fuller bodied coffees that exhibit more obvious roast-centric flavours, like caramelised sugar.

While bitterness has its place in every coffee, there is enough of that in each raw coffee without us ever feeling it is necessary to add more of that through the roast process. For this reason, even our darkest roasts are still very moderate medium roasts, relative to the full spectrum of coffee roasts available in the market today.

Our classic coffees will make great espresso-based beverages, and they're a good option for french press and moka-pot brewing, especially if you like your coffee with milk.
Roaster's Notes

Peaberry (PB) lots are a roaster's dream. To dispel a common misconception - peaberry is not a coffee variety but a pleasantly surprising anomaly that occurs. They develop in a fascinating way. While most coffee cherries contain two flat-sided beans nestled together, peaberries surprise us with a single, round bean.

During the grading process, the peaberries are carefully separated using specific screen sizes. The exact percentage of peaberry coffee in each harvest can vary quite a bit. On average, they make up anywhere between 5% to 10% of the total coffee yield. Their little pearled-shape lends itself to more uniform roasts and contributes to an overall more pleasant and consistent brewing experience.
Brew Guides

Click the link below to download a free brew guide with simple recipes to get the most out of your at-home brews.
Shipping info

Delivery Price

> Door to door courier: (R65 - R95, or free on spend of+R650)

> Collection: Free. (Orders can be collected at our Bree St Cafe.)

When will I get my order?

Collections:

Your order will be ready to collect on the first Tuesday or Friday that follows your order, at 13:00. We will send you an email confirmation when your order is ready for collection.

Courier:

We try to dispatch non Cape Town orders as soon as we can, and no later than the Tuesday or Friday that follows your order. Couriers take 1-3 days to deliver your package depending on your location.

We deliver around the Cape Town area every Tuesday and Friday.

We will email you confirmation of when your order is on it's way! 
View full details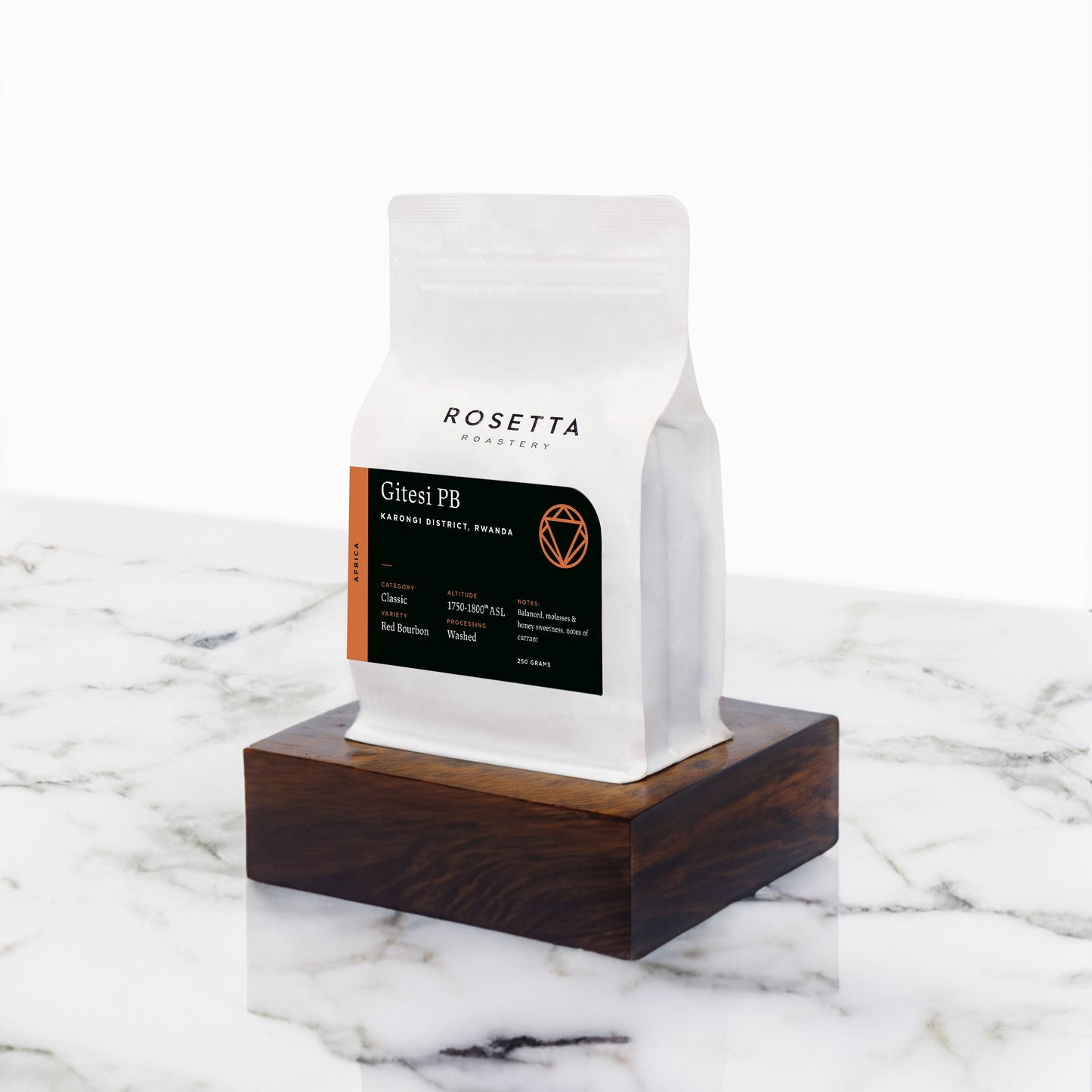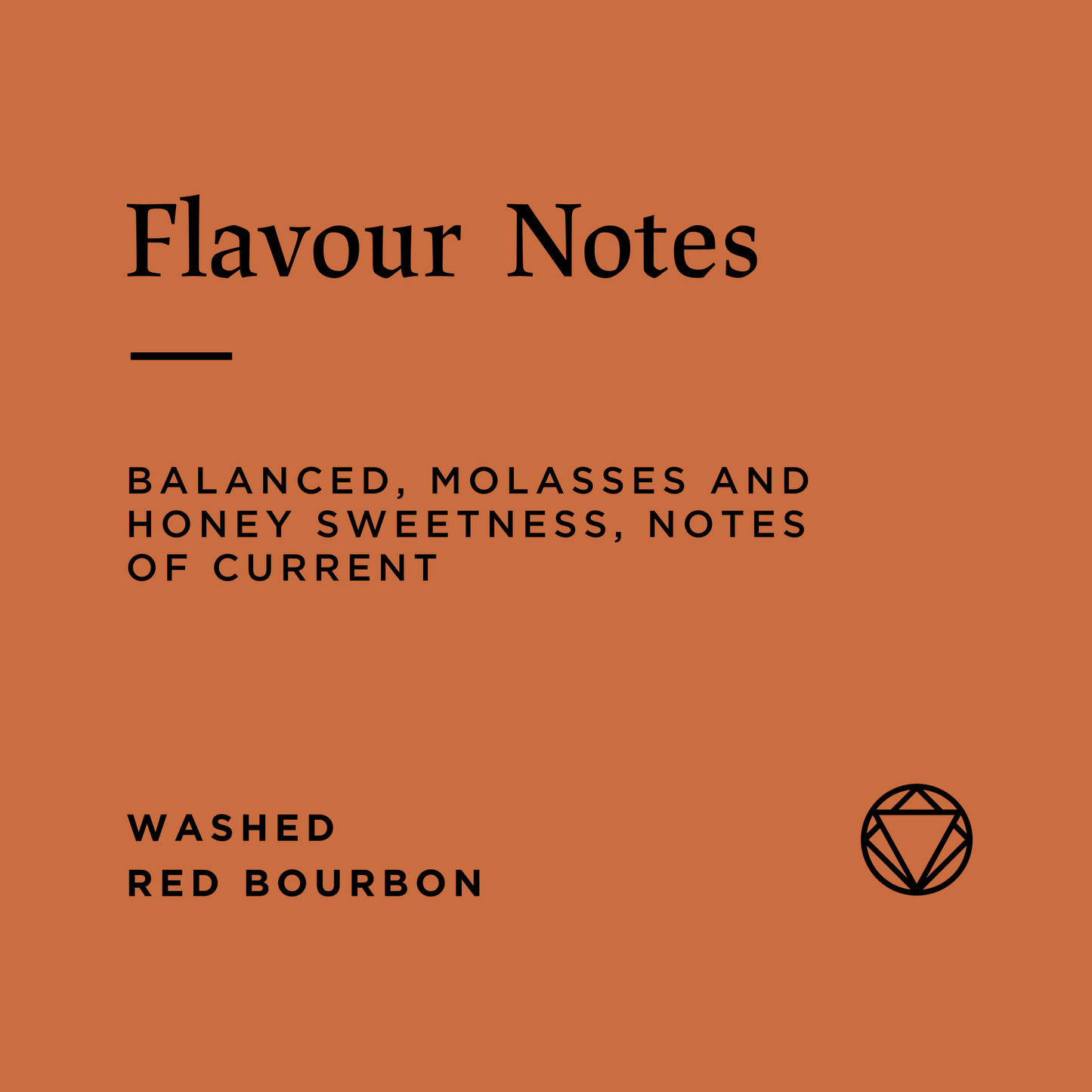 COFFEE ORIGIN INFO
Gitesi is a privately owned washing station, established by father and son, Alexis and Aime Gahizi. Built in 2005, it began processing coffee the following year. Despite initial struggles, they managed to turn a profit in 2010, transforming Gitesi into the sustainable business it is today.

The washing station has fostered strong relationships with over 1,800 local coffee farmers who deliver their cherries for processing. These farmers, mostly small family-owned operations, meticulously care for their plants and personally hand-pick the cherries. They operate a coffee nursery with 15,000 to 50,000 trees, freely distributed to farmers to expand their coffee-growing activities, going beyond coffee processing and actively supporting the local community.

Altitude: 1750m - 1800m ASL
Processing: Washed
Variety: Red Bourbon
Harvest: 2022
Region: Karongi District, Rwanda
Producer: Alexis and Aime Gahizi of Gitesi Washing Station
RECOMMENDED BREWING EQUIPMENT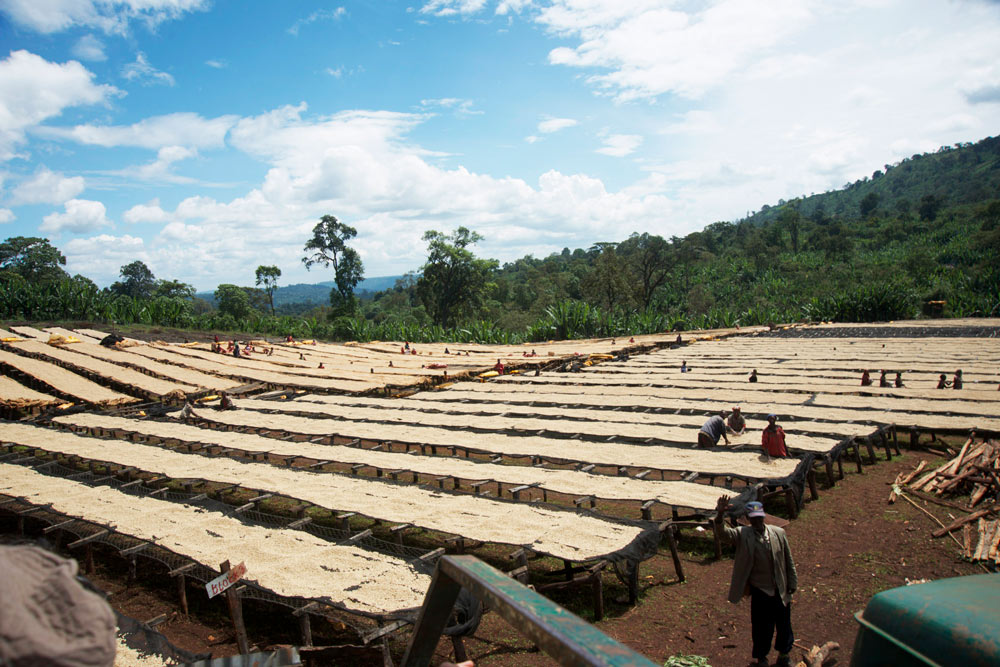 SOURCING PHILOSOPHY
For the last ten years we've had the privilege of sourcing, roasting and showcasing many superb and distinctive coffees.
There's so much exciting variety in coffee that we feel like we'd be selfish not to share it with our growing family of coffee lovers.
Learn How We Source