Clean & structured, plum jam, herbal chamomile finish
Regular price
Sale price
R 230.00
Unit price
per
Sale
Sold out
Roast Style: Classic

These will be fuller bodied coffees that exhibit more obvious roast-centric flavours, like caramelised sugar.

While bitterness has its place in every coffee, there is enough of that in each raw coffee without us ever feeling it is necessary to add more of that through the roast process. For this reason, even our darkest roasts are still very moderate medium roasts, relative to the full spectrum of coffee roasts available in the market today.

Our classic coffees will make great espresso-based beverages, and they're a good option for french press and moka-pot brewing, especially if you like your coffee with milk.


Roaster's Notes

At Frinsa Estate, Wildan works with different fermentation techniques.The lactic processing method used in this washed lot showcases what incredible flavours can be achieved through careful and controlled fermentation.

After depulping and washing, Lactobacillus cultures are added and the bacteria consume the sugars present in the sticky mucilage layer that surrounds the coffee bean, producing lactic acid. Coffees fermented in this way exhibit a more nuanced and smooth character. This lot layered complexity is harmoniously balanced by notes of plum and chamomile. A remarkable Indonesian coffee that exemplifies passion, expertise, and innovation.


Brew Guides

Click the link below to download a free brew guide with simple recipes to get the most out of your at-home brews.
Shipping info

Delivery Price

> Door to door courier: (R65 - R95, or free on spend of+R650)

> Collection: Free. (Orders can be collected at our Bree St Cafe.)

When will I get my order?

Collections:

Your order will be ready to collect on the first Tuesday or Friday that follows your order, at 13:00. We will send you an email confirmation when your order is ready for collection.

Courier:

We try to dispatch non Cape Town orders as soon as we can, and no later than the Tuesday or Friday that follows your order. Couriers take 1-3 days to deliver your package depending on your location.

We deliver around the Cape Town area every Tuesday and Friday.

We will email you confirmation of when your order is on it's way! 
View full details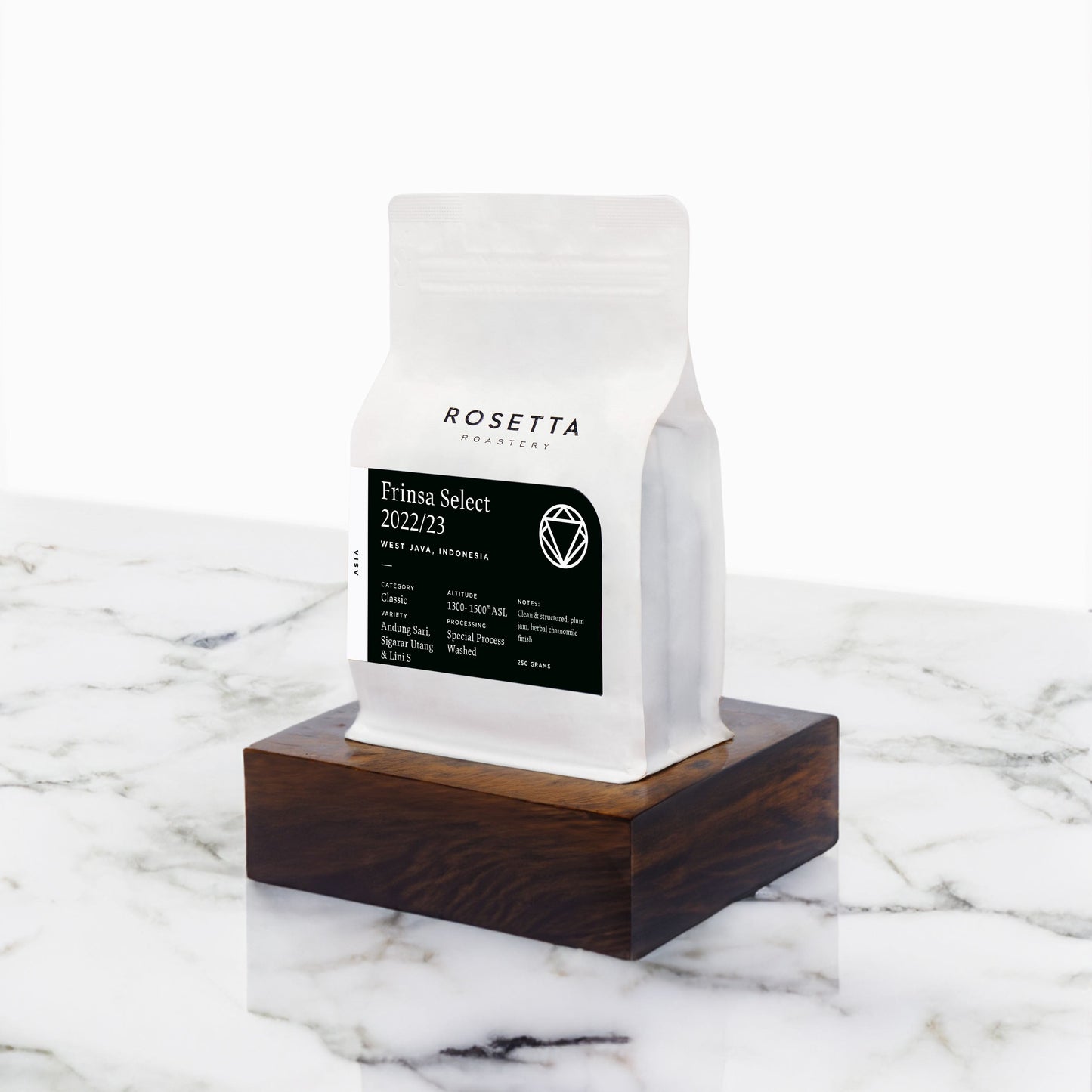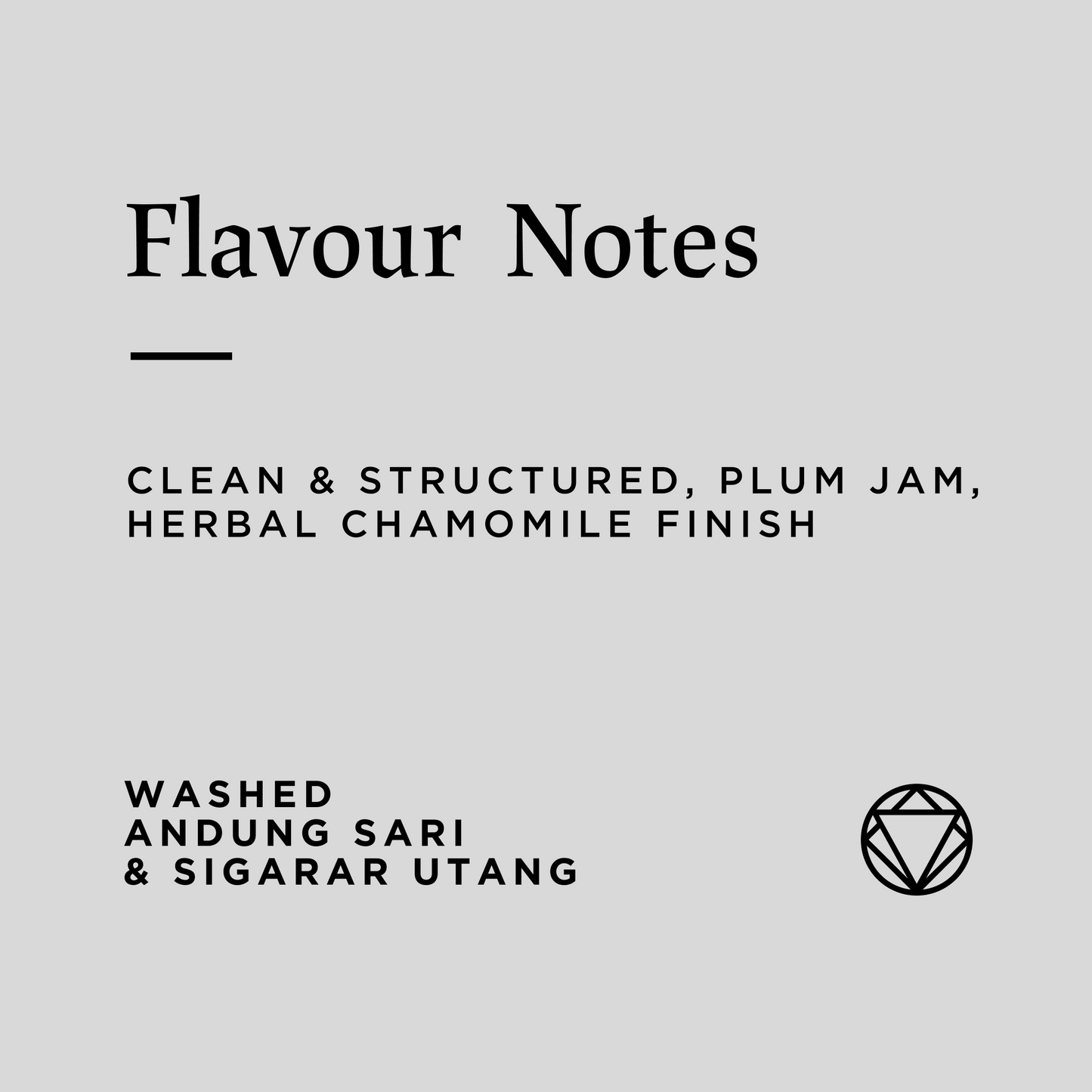 COFFEE ORIGIN INFO
For almost 15 years, Frinsa Estate has been a family venture led by Wildan. His wife Atieq manages the administration and finances, and their son Fikri is deeply involved in the processing side of production. They embarked on their maiden coffee project in the Sindangkerta area of Weninggalih, which eventually became the thriving heart of Frinsa Estate.

Not only do they produce their own coffees, but Wildan maintains strong ties with the community by processing coffee from smallholder farms surrounding the estate in West Java. This lot has been made up of hand-picked cherries of these outgrowers, whose farms are situated at elevations ranging from 1300m to 1500m ASL. They cultivate a diverse range of coffee varieties, including Sigarar Utang, Lini S795, Borbor, Tim Tim, Andungsari, P88, Blue Mountain, Belawan Pesuma, and Typica. With their own wet mill, dry mill, and well-ventilated storage facilities, Frinsa Estate maintains full control over their product, right from harvest to grading, sorting, and shipping.

Collaborating with esteemed coffee research centres, Wildan has embarked on reforestation efforts with native species, providing shade and conserving the environment. Water conservation initiatives are also part of their eco-conscious approach.

It's a labour of love for Wildan and his team, who skillfully blend art, science, and innovation to create some of the finest washed coffees that Indonesia has to offer.


Altitude: 1300m - 1500m ASL
Processing: Special Process Washed (Lactobacillus Fermentation)
Variety: Andung Sari & Sigarar Utang
Harvest: 2022/2023
Region: West Bandung Regency, West Java, Indonesia
Producer: Wildan Mustofa and Atieq Mustikaningtyas of Frinsa Estate
RECOMMENDED BREWING EQUIPMENT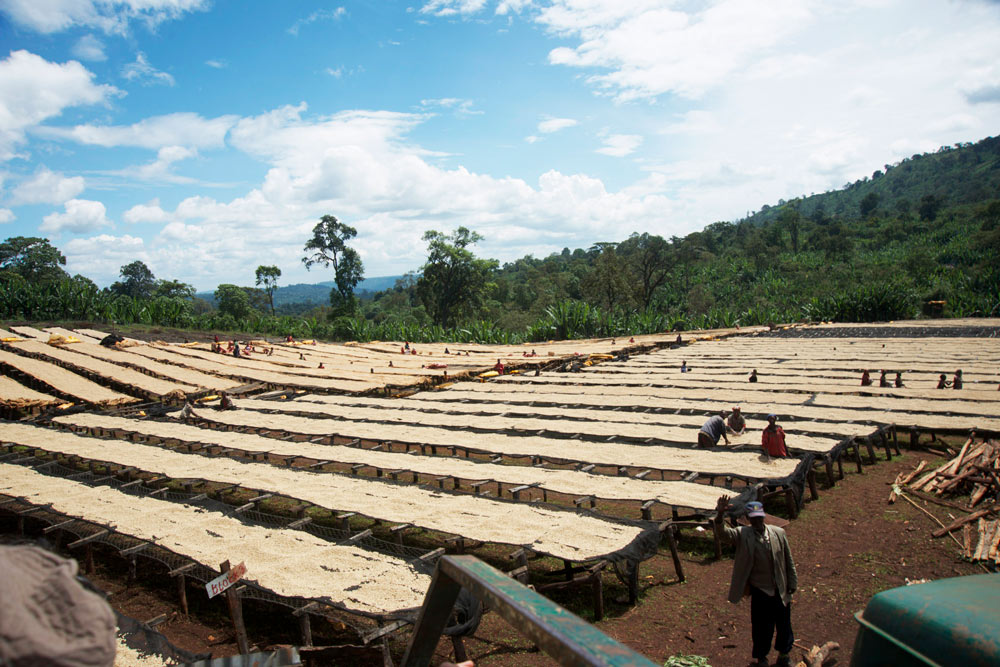 SOURCING PHILOSOPHY
For the last ten years we've had the privilege of sourcing, roasting and showcasing many superb and distinctive coffees.
There's so much exciting variety in coffee that we feel like we'd be selfish not to share it with our growing family of coffee lovers.
Learn How We Source