Bright & rounded, maple syrup & citrus peel
Regular price
Sale price
R 215.00
Unit price
per
Sale
Sold out
Roast Style: Classic

These will be fuller bodied coffees that exhibit more obvious roast-centric flavours, like caramelised sugar.

While bitterness has its place in every coffee, there is enough of that in each raw coffee without us ever feeling it is necessary to add more of that through the roast process. For this reason, even our darkest roasts are still very moderate medium roasts, relative to the full spectrum of coffee roasts available in the market today.

Our classic coffees will make great espresso-based beverages, and they're a good option for french press and moka-pot brewing, especially if you like your coffee with milk.
Roaster's Notes

Always a crowd-pleaser, Colombian coffee is known for its versatility in brewing. Paired with milk, this coffee still holds its own, though we would definitely recommend appreciating it as a filter brew to discover its more subtle fruit complexities. We aim for a longer development time and a lower drop out temperature in comparison to our other 'classic' roast profiles to strike the perfect balance between this coffee's inherent vibrant acidity and its buttery sweetness.
Brew Guides

Click the link below to download a free brew guide with simple recipes to get the most out of your at-home brews.
Shipping info

Delivery Price

> Door to door courier: (R65 - R95, or free on spend of+R650)

> Collection: Free. (Orders can be collected at our Bree St Cafe.)

When will I get my order?

Collections:

Your order will be ready to collect on the first Tuesday or Friday that follows your order, at 13:00. We will send you an email confirmation when your order is ready for collection.

Courier:

We try to dispatch non Cape Town orders as soon as we can, and no later than the Tuesday or Friday that follows your order. Couriers take 1-3 days to deliver your package depending on your location.

We deliver around the Cape Town area every Tuesday and Friday.

We will email you confirmation of when your order is on it's way! 
View full details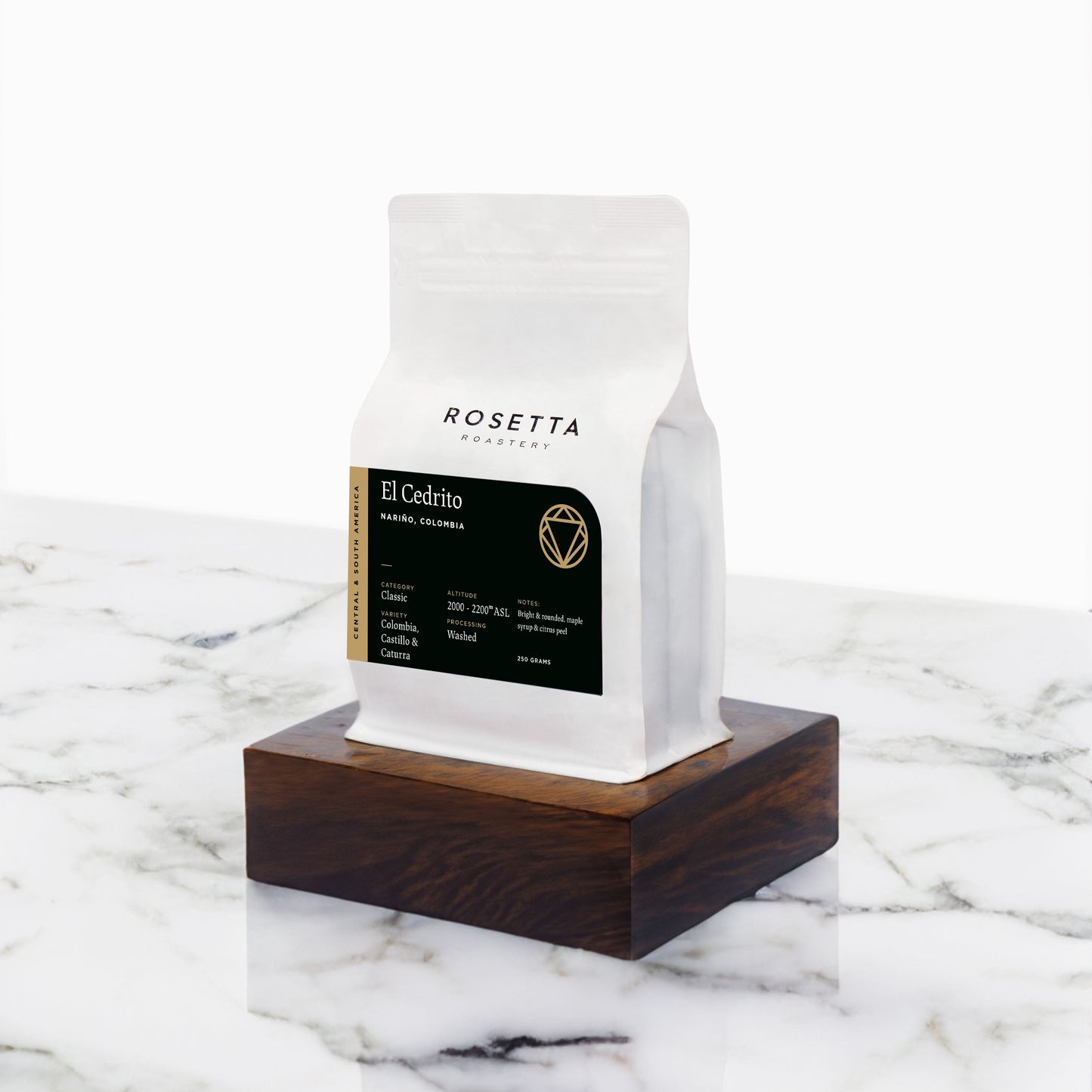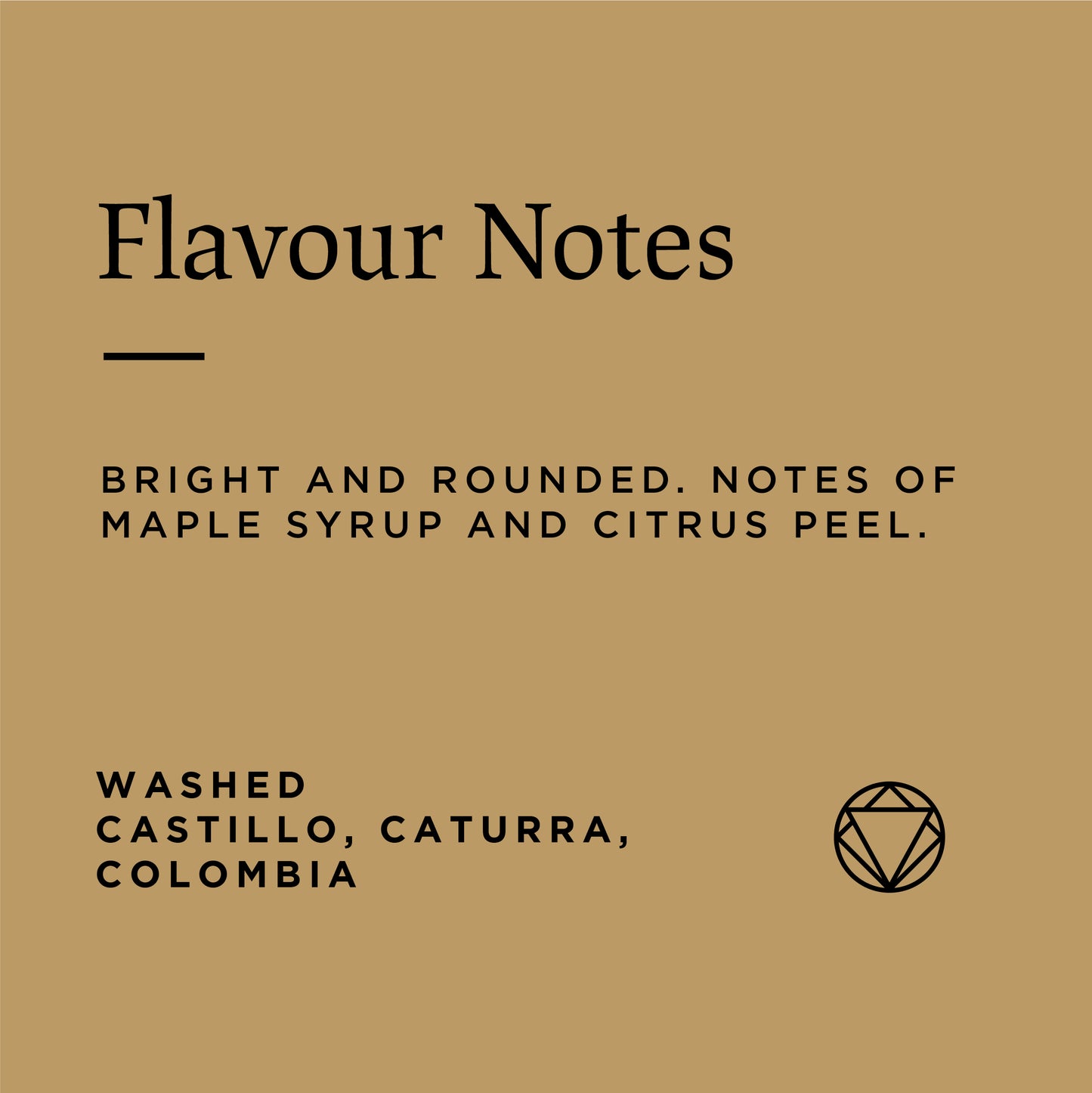 COFFEE ORIGIN INFO
Rony Gómez, a devoted coffee producer and the owner of El Cedrito Farm for the past two decades, embarked on his journey to uncover the untapped potential of Nariño's coffee production. Initially cultivating only the Caturra variety, he has since expanded to include Castillo and Colombia as well, with plans to introduce more exotic varieties in the future.

Despite facing challenges such as a lack of shade and relatively high humidity and wind during production, the combination of nutrient-rich volcanic ash soil and the unique microclimate created by the canyon-surrounded farm plays a role in shaping the distinct taste of this coffee. In conjunction with diligent processing, this lot is a testament to his unwavering commitment to quality.

Altitude: 2000m - 2200m ASL
Processing: Washed
Variety: Castillo, Caturra, Colombia
Harvest: 2022
Region: Pitalito Bajo, Tablón de Gómez, Nariño, Colombia
Producer: Rony Gómez of El Cedrito Farm
RECOMMENDED BREWING EQUIPMENT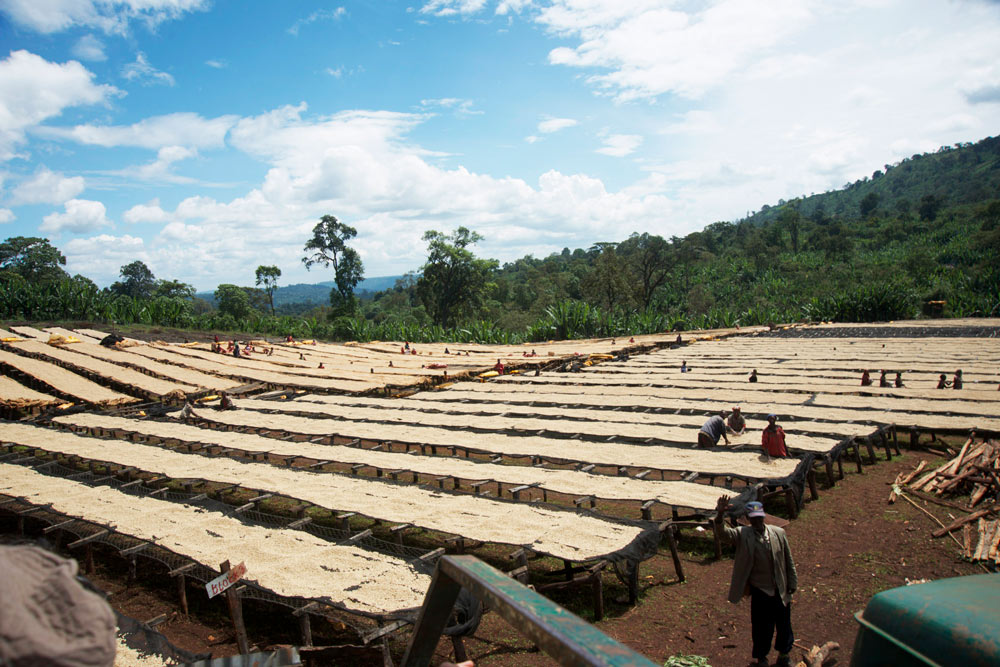 SOURCING PHILOSOPHY
For the last ten years we've had the privilege of sourcing, roasting and showcasing many superb and distinctive coffees.
There's so much exciting variety in coffee that we feel like we'd be selfish not to share it with our growing family of coffee lovers.
Learn How We Source