Clean & Sweet, glazed pear, juicy currant
Regular price
Sale price
R 200.00
Unit price
per
Sale
Sold out
Roast Style: Classic

Huila stands out as one of the central regions in Colombia offering beautifully distinctive and diverse coffee flavour profiles. This collective lot is the result of the collaborative efforts of five coffee-producing families, a partnership that has only flourished over the last two decades. The farms, including El Cedral, San Antonio, La Union, La Primavera, and La Victoria, focus on cultivating primarily castillo, tambo F6, and colombia coffee varieties which are carefully handpicked at peak ripeness.

The shared aspiration among these producers in conjunction with their partners, Cuatro Vientos, is to invest in the welfare of their workforce, and the development of their farms' infrastructure and machinery.

Altitude: 1500m - 1800m ASL
Processing: Washed
Variety: Colombia, Castillo, Tambo F6 & others
Harvest: 2023
Region: Acevedo, Huila, Colombia
Producer: Cuatro Vientos and the smallholder farmers of the Acevedo community


Roaster's Notes

Amidst the wide array of innovative processing methods that have emerged within the region in recent years, there's nothing quite like a meticulously processed Colombia washed coffee. The secret to these lovely, clean lots lies in the region's high-altitude farms, rich volcanic soil, and optimal climate.

When roasting, an extended development time unlocks that extra layer of sweetness that sets this coffee apart. With its easy-drinking quality and seamless milk pairing, this coffee is an excellent choice for savouring and enjoying all day long.

Brew Guides

Click the link below to download a free brew guide with simple recipes to get the most out of your at-home brews.
Shipping info

Delivery Price

> Door to door courier: (R65 - R95, or free on spend of+R650)

> Collection: Free. (Orders can be collected at our Bree St Cafe.)

When will I get my order?

Collections:

Your order will be ready to collect on the first Tuesday or Friday that follows your order, at 13:00. We will send you an email confirmation when your order is ready for collection.

Courier:

We try to dispatch non Cape Town orders as soon as we can, and no later than the Tuesday or Friday that follows your order. Couriers take 1-3 days to deliver your package depending on your location.

We deliver around the Cape Town area every Tuesday and Friday.

We will email you confirmation of when your order is on it's way! 
View full details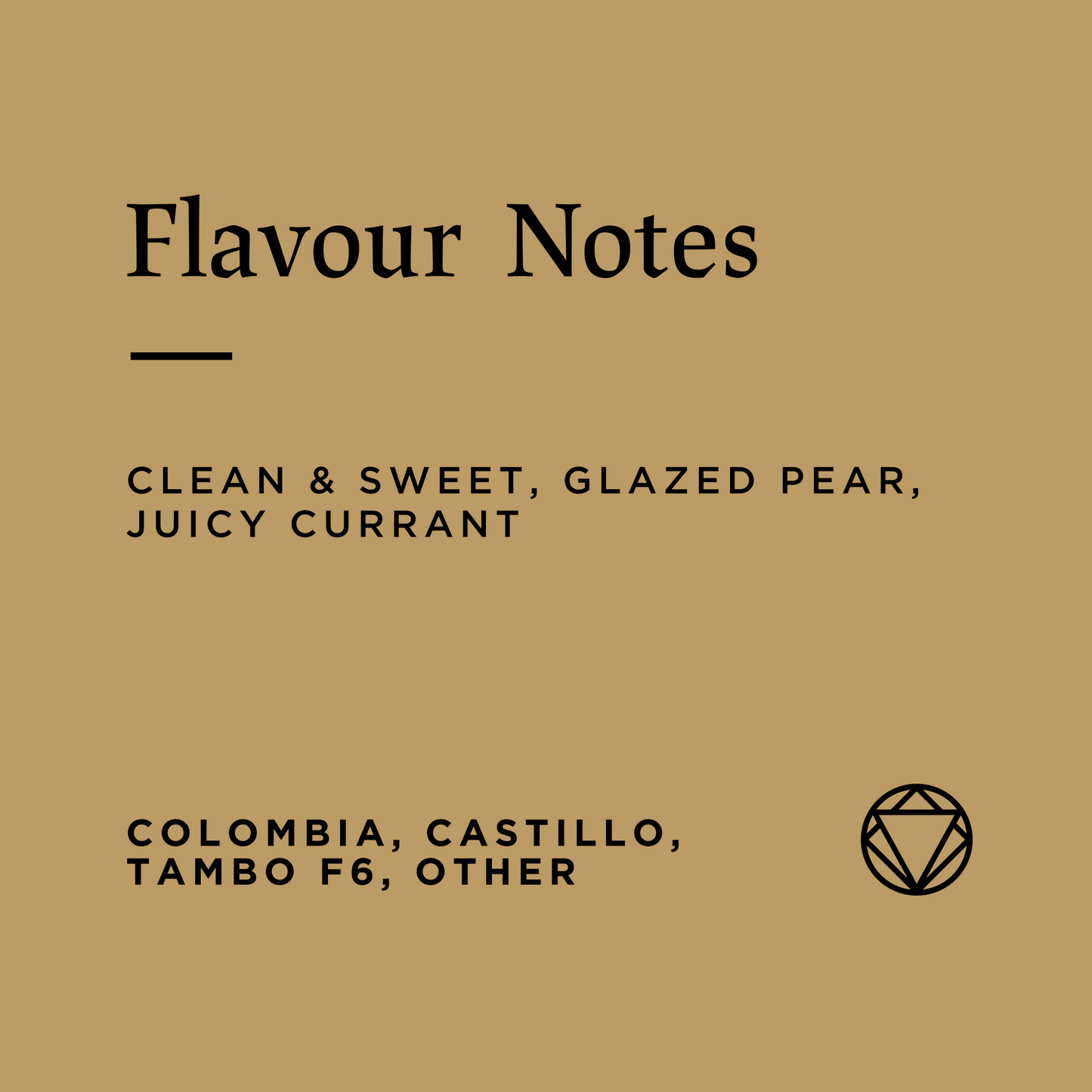 COFFEE ORIGIN INFO
Tesfaye Bekele, a name synonymous with the transformation of coffee production in the Guji region, is a true visionary. Growing up in a family of coffee producers, his journey was initially marked by hesitancy knowing the challenges ahead, but fueled to continue by an enduring passion for coffee.

During Guji's bushfire crisis, Tesfaye took charge of restoring the scarred landscape by planting coffee trees, envisioning a more sustainable future. Despite initial doubts from the community, Tesfaye's resilience prevailed. Through government funding, he established a coffee seedling nursery. He left his government job and became a successful farmer himself which began to inspire others. More than just a farmer; he's a leader in eco-friendly coffee production and collaboration. He works with outgrowers, employs seasonal workers, and prioritises organic practices.

Altitude: 1800m - 2200m ASL
Processing: Washed
Variety: Kurume, Welicho
Harvest: 2022
Region: Shakisso, Guji Zone, Oromia, Ethiopia
Producer: Tesfaye Bekele of Suke Quto Farm
Certifications: Organic, Rainforest Alliance
RECOMMENDED BREWING EQUIPMENT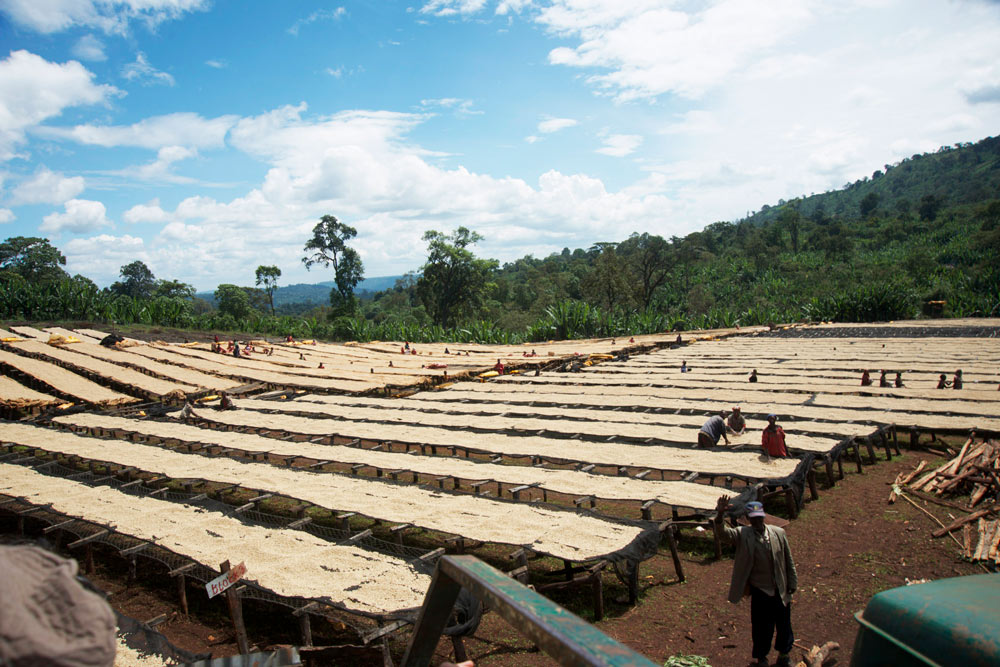 SOURCING PHILOSOPHY
For the last ten years we've had the privilege of sourcing, roasting and showcasing many superb and distinctive coffees.
There's so much exciting variety in coffee that we feel like we'd be selfish not to share it with our growing family of coffee lovers.
Learn How We Source